Myth Busters! Pest Control Edition
Are you not sure what to do about pests? Heard one thing, but then had someone else tell you otherwise? There are several pest control myths that have been circulating for a long time. Dispelling these myths is important to ensure effective and safe pest control practices. Here are a few common pest control myths that our pest control experts are busting wide open.
Common Pest Control Myths
Myth: Pests will go away on their own.
Reality: Ignoring a pest problem and hoping it will resolve itself is not a wise approach. Pests reproduce rapidly and can quickly infest your home or property. Taking prompt action is crucial to prevent the problem from worsening. Whether you are protecting your home or business, it is important to call a reliable pest control company at the first sign of pest activity.
Myth: DIY pesticides are as effective as professional-grade products.
Reality: Over-the-counter pesticides may offer temporary relief, but they are generally less effective than professional-grade products used by licensed pest control professionals. Professionals have access to more potent and targeted treatments. Residential pest control ensures safety for your home and family members. Commercial pest control services keep your business protected from issues that can become a costly liability.
Myth: Having a cat will keep rodents away.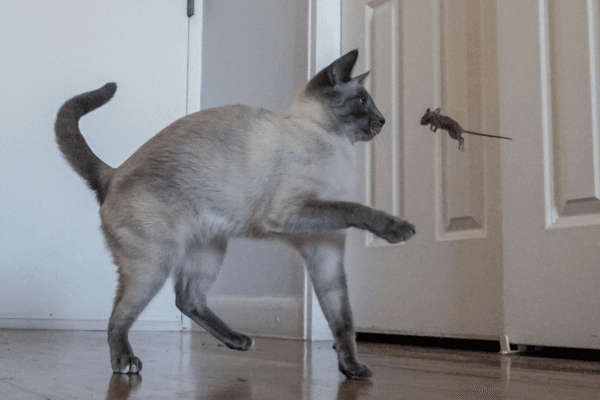 Reality: While cats are natural hunters and can catch mice or rats, they may not be able to control an infestation entirely. Professional pest control methods are often necessary to completely eradicate a rodent problem. Rodents also carry diseases and pose a real risk to cats and other pets.
Myth: Termites are only found in older homes.
Reality: Termites can infest homes of any age. While older homes may be more susceptible due to potential wood decay or other structural issues, termites can also infest newer homes. They are attracted to any structure that provides a suitable food source, such as wood. Also, contrary to popular belief, concrete or brick homes are not termite-proof. Yes, termites primarily feed on wood, but they can find their way through small cracks or gaps in foundations to the interior framework, utility pipes, or even wooden furniture and fixtures within the building. Protect your home from termites before they can find their way in and cause damage.
Myth: Bug spray is the only way to repel mosquitoes.
Reality: Many pest control companies offer mosquito prevention services. These are monthly services that help keep mosquitoes out of your yard. If you have a big event scheduled, there are also one-time options that can protect the area for your special day. Unlike bug spray, which works to repel mosquitoes, these treatments not only work to keep mosquitoes away but to kill off any larva so that they don't continue spreading.
We hope you found this pest control myth-busting journey enlightening. Busting pest control myths keeps bugs where they belong, away from you!
Pest Control in Beaufort, South Carolina
The team at Old South Exterminators is all about busting any pest control myths you may have. Our skilled technicians will answer any questions you have about bugs in South Carolina. We are a family-owned business, and our Ridgeland office was one of the original pest control companies in the Lowcountry. We now have pest control offices in Beaufort and Ridgeland, happily serving Jasper counties for over 50 years.